Our Mission:
Empowering Individuals in East Africa
Community-based, sustainable initiatives that empower individuals and positively affect health, education, safety, and economic conditions.
"Humanity for Children was initially created out of the growing need for medical care, especially for children in the developing world; however, HFC has evolved to include a broader mission, so you will see how many of its programs improve overall individual, family and village "health" by focusing on non-medical initiatives. HFC has adopted a holistic approach to village "health" – we understand that many factors combine to affect the health of children. Nutrition, clean water, economic opportunity, access to education, and living in a safe place – these and many more variables contribute to the welfare and future of the children we serve."
- Kathryn Morgan, Executive Director
Our Values
Decisions & Actions Are Guided By Our Values
The underpinnings to our projects and programs: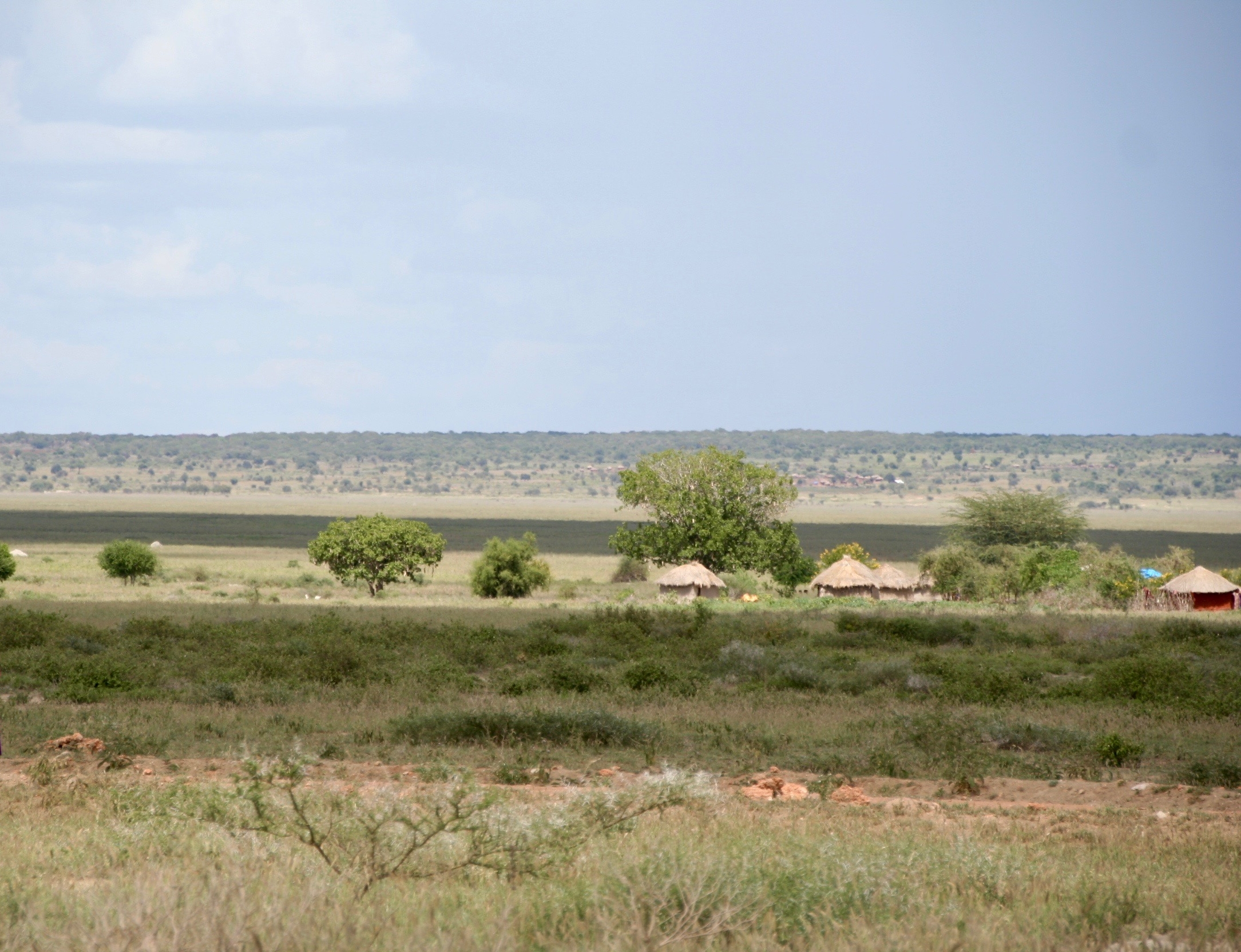 "Dr. Bob" is the President of the Board of Directors for Humanity for Children and has been involved with HFC since 2007 when he was recruited by Kathryn Morgan, HFC's Executive Director. Bob and his daughter Callie spent his sabbatical leave in 2007 in East Africa where they monitored health projects in Kenya and Uganda and identified new project sites in Rwanda and Tanzania. He has a doctorate in counseling psychology from the University of Missouri with an emphasis on community health. After thirteen years of service to Mizzou, he moved to Westminster College in Fulton, Missouri to be a psychologist and professor. Presently, he is easing into retirement after almost 30 years of teaching and administrative work at Westminster. He has served as the Executive Director of the Emerson Center for Leadership & Service, Executive Director of Counseling & Health Services, Interim Vice President/Dean of Students, and a professor teaching in Organizational Leadership, Psychology and the Westminster Seminar Program. He has served on a number leadership boards within the areas of poverty alleviation, leadership and experiential education, and he has been involved in outdoor education for over forty years. Bob has been the primary leader of HFC's summer project teams that have traveled to Rwanda and Tanzania. Bob's current projects focus on maternal and newborn health in remote areas of East Africa. He and his wife, Linda, have two children and four grandchildren.
Margaret Wanjiku Ngunjiri, Ph.D.
A graduate of the University of London, School of Oriental and African Studies and a native Kenyan living in Nairobi, Margaret Wanjiku Ngunjiri serves as the Public Sector Specialist for the Millennium Development (MDG) Center. Since 2006, she has supported national and sub-national governments in the Eastern and Southern African Region in scaling up MDG initiatives and public investments. Ms. Wanjiku has assisted decentralized governments in the region in preparing poverty reduction plans and improving dialogue with governments, developmental partners, and the private sector. From 2003-2006, she served as the Advisor on Governance and Gender to the Netherlands Development Organization, SNV Kenya, advising partner organizations on governance and gender issues. In this role she led a team studying linkages between natural resource based conflict, gender violence and HIV/AIDS in the North Rift Valley region as well as working with the North Rift Women's Organization Network, Rural Women Peace Link, and Youth Organizations Network. From 1999-2003, she coordinated programs aimed at education, gender, and political processes as the Program Manager of the Collaborative Centre for Gender and Development. She chairs the Board of the Foundation of Women's Right in Kenya (FWRK), is a member of the Board of the Collaborative Centre for Gender and Development (CCGD) and member of Association of Women's Rights in Development and League of Kenyan Women Voters. She is currently a doctoral student at the University of Nairobi. Ms. Wanjiku brings knowledge of the governmental regulations and community development from her experience in East and Southern Africa.
More commonly referred to by the HFC family as "The Angel of Kibungo", Ernest Mahoro has been involved with HFC since 2007 when he successfully brought our organization to Ngoma District of Rwanda. Ernest serves as an Anglican priest in the Kibungo Diocese and he is the President of the Mt. Gisaka Rotary Club which HFC helped to establish in Ngoma District. In the Kibungo area, he is best known for his generosity, wisdom, leadership, and entrepreneurial spirit. During his life of service, Ernest has built schools, new churches, preschools, and health clinics, and he has facilitated community change through working with those affected by the change. Over the past few years, Ernest helped his wife, Claire, begin a counseling center in Kibungo for women and couples -- they have done this with the support of long-time HFC friend, Nancy McCue. Ernest came to the U.S. a few years ago and completed graduate school in Pittsburgh, Pennsylvania. He and his family have been wonderful hosts to our HFC project teams and the student interns who have stayed in Kibungo for the summer. Ernest's last name – Mahoro – is perfect for all that he does…it means "peace".
Michelle is a family physician in Burlington, Vermont. She has a particular interest in caring for New Americans who come to the U.S. through the Refugee Resettlement Program. She became interested in working with refugees and medically underserved populations as an undergraduate student at Creighton University in Omaha, Nebraska, where she volunteered with a program dedicated to helping Sudanese refugees feel welcome and supported in their new home. She attended medical school at the University of Nebraska before moving to Baltimore to pursue a Master of Public Health degree from Johns Hopkins Bloomberg School of Public Health. She then moved to Vermont for family medicine residency at the University of Vermont Medical Center. During residency, she became friends with Callie and Brady Didion, Bob Hansen's daughter and son-in-law, who introduced her to Bob. Michelle became involved with Humanity for Children when Bob invited her along on a trip to Maasailand in Tanzania in March 2017 to train TBA's and distribute safer birthing kits. She initially declined to go along due to work and family obligations, but she was ultimately inspired to go following the untimely death of her friend and role model, Dr. Stephanie Van Dyke, who co-founded a health and education program in Uganda called Engeye. She is pleased to remain involved with Humanity for Children, as she strongly believes that all people deserve to have knowledge about their bodies and access to resources to keep them healthy.
Isaac is HFC's newest board member who has been involved in community development, poverty reduction, and commercial agriculture for over twenty years. He and his family live in Arusha, Tanzania and he is a graduate of Sokoine University of Agriculture. Isaac continues to seek advanced professional development through ongoing trainings in domestic and international business. Isaac established and continues to lead Agri-Link Tanzania as its CEO. This NGO, along with his involvement with a private company -- Kilimanjaro Consultancy & Certification Limited (KILICCERT) -- allows him to help rural farmers move from subsistence to commercial farming, thus increasing their incomes and sustainable activities. Isaac and his wife Roda have three children – two sons in university studies (business & law) and one daughter in her third year of secondary school.
Maasai Women Development Organization
Loibor-Siret Sustainable Education Forum
Rotary Club of Fulton, Missouri
Rotary Club of Dodoma, Tanzania